We are nearing the end our 12 Days of Thanksgiving. Today, I'm excited to share details about African Emerald, my upcoming novel. But first I have to ask, isn't the book cover a beauty? 🙂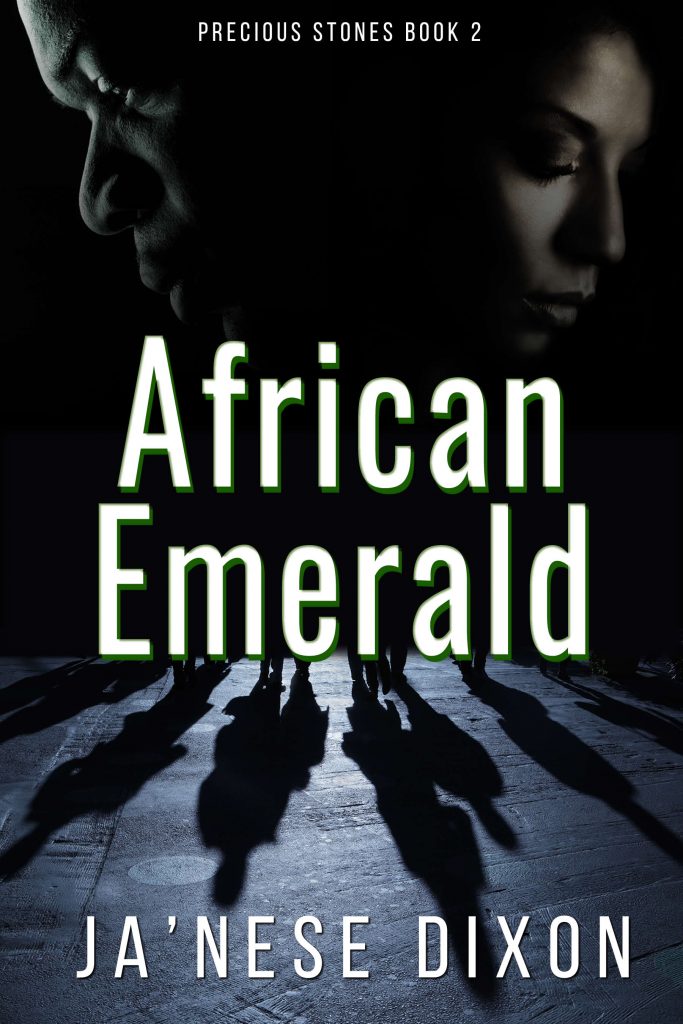 Coming January 31, 2017. PREORDER.
Talib Kamwi travels the world securing distributors for his South African diamond mine. He has amassed a fortune as the leader of the Imperial Dynasty, a rebel group suspected of mining conflict diamonds. 
After a near death experience, he considers leaving the group and retiring. That is until he receives a coveted invitation to join The Concave—a secret society of international crime leaders, which extends finances and resources to its members.
Talib journeys to America prepared to secure the vacant seat but learns he is not the only candidate. Michael Damon, a bishop of a mega-church, is eager to shift his brand into overdrive and refuses to give Talib the seat without a fight.
Two men, one seat.
Talib plans to woo The Concave members. But when he refuses to conspire in their plot to systematize sex trafficking he places a loved one in danger. 
All bets are off. And Talib must abandon his expensive suit and tie, and don the deadly tactics that made him legendary…to save her.
African Emerald places Talib Kamwi, from Black Diamond, in the spotlight. What is it about a bad guy that keeps readers on the edge of their seats? In this book we will revisit a fan favorite but is Talib the man we think he is? I guess you'll have to read and find out. 😉
Coming January 31, 2017. Pre-order your copy.