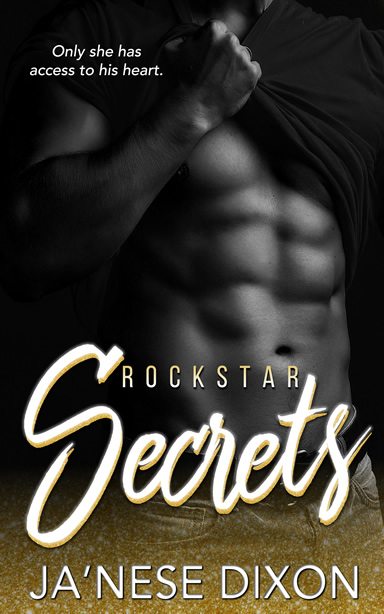 Get 

YOUR

 Copy of
Millions of adoring fans dream of having one night with him, 
but only she has access to his heart.
Born with three commas in his bank account and melodies in his veins, Marques Carter is the rising prince of R&B. But not even his family name can guarantees success.
Brione Allen is a smart woman that made a dumb decision: trusting the wrong man. He blackmailed her family and now she's bound by a debt they knew she couldn't pay.
A meeting leads to an encrypted proposal: One week, one hundred thousand dollars, one incriminating secret. But when extortion and family ties expose them to the worst of the limelight, which secrets will they keep…and which will threaten their small light of hope?
Forbidden Chords is a series of standalone steamy romance novels following the drama of the rockstars in the studio and between the sheets. You'll see cameos from characters in the other Forbidden Chords books.
Is their simmering attraction enough to defeat their crusades?
Damian "The Shark" Hughes real estate billionaire lands in Houston, Texas to handle a "problem tenant" stalling his partnership with Rockstar Entertainment. But on first sight he doesn't know which he wants more, to evict her or bed her.
Imani Scott is at the end of herself and her resources for keeping the doors of Harmony Dance open. What she doesn't have time for is the sweet talking, money slinging gorgeousness from Atlanta. Her sole focus is on her students. They are depending on her and she's not to go down without a fight. 
The blurred line between friend or foe…
Imani organizes a Kwanzaa benefit recital to save her studio not knowing she's sleeping with the enemy. And Damian is willing to do whatever it takes to close the deal and keep this ebony beauty by his side.
At odds yet drawn to each other by their undeniable chemistry, the ticking clock and a multi-million dollar development deal erect the perfect battleground.
Will they win the battle but lose the war? Or will they let love win?
If you love Black woman White man romances (BWWM) and alpha males with the means and ego to pursue and win at love, then this is the story for you. It contains their happily ever after, no cheating, no cliffhangers, and plenty of heat. What are you waiting for? BUY this book.
Reader Reviews
Right from the beginning, I felt sorry for Brione. She was at the mercy of not only one family of money, but two, hers. I can't imagine being in a situation like hers. She has one close friend, Eliana, who is the only one she trusts. Eliana helps get her a job interview on planning a release party for Andrew Marques Carter. It was funny they met, unbeknownst to them, at a coffee shop already. There chemistry was there since they first met. This story has some twists and turns that keeps you captivated. Ja'Nese Dixon does it again. I always look forward to reading her stories.
Sheila32595
Amazon Review for Rockstar Secrets
One of the joys of reading "Rockstar Secrets" by Ja'Nese Dixon is recognizing that this novel has not only wonderfully realized people, but also people we've met and had great times with in other Dixon work. Each character is fully developed. Her/his aspirations/disappointments sometimes defined by a single defining moment Dixon allows us to see.
Did I say that Dixon's heroes are "Smokin'?" This is not teen angst and fairy-dust romance. Rather it is always about real issues where love, commitment, honesty and family combine.
I was offered a copy of "Rockstar Secret" to provide an impartial review. Hmmmm… Here is what I know for sure. Ja'Nese Dixon is one of the best writers in our time. Read it. You will agree!
Franki
Amazon Review for Rockstar Secrets
Does this book have to end? I loved Brione and Marques. She is a woman just trying to make something of herself. He's trying to make it big in the music industry. A chance meeting at a coffee shop is the beginning of something special. He needed help promoting his brand and she needed money. He gave her one week…
One week, just the two of them. But is that enough? What happens when your past comes back? Little did they know they would need each other more than ever. I loved this story. It's one I would highly recommend
Misty
Amazon Review for Rockstar Secrets
Rockstar Giveaway
Enter for a chance to win…
Rockstar Secrets is available in print.
Bonus Giveaway
I excited to share these reads too. So after you buy Rockstar Secrets…enter for your chance to win these titles. The deadlines vary. Click the cover to find your next FAVORITE author.
Copyright © 2018 Ja'Nese Dixon. All rights Reserved.  Website Design and Maintained by Pittman Unlimited.
Insert Testimonial